340B
Increase revenue and supply affordable prescriptions to eligible underserved populations.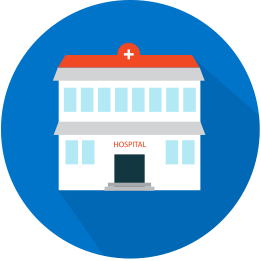 Phoenix is a full-service ambassador for 340B with a simple fee-for-service model.
340B programs are a great resource for the underserved. For providers, managing these complex and regulated programs demands experience and specific focus. Phoenix PBM has more than a decade of experience with 340B programs. We can manage restrictions and opportunities on your behalf and simplify the offerings. Our clients save money, increase revenue, and enjoy:
Free implementation support
Assistance with eligibility verification rules and criteria processes
Virtual inventory management
Guaranteed compliance for any manufacturing drug cost, penalties, or fines
We do what we do so you can focus on doing what you do best – providing great care.
Phoenix provides access to the fundamental resources that help people live healthier lives.
We have excelled in this effort for decades by providing bigger savings, more options, better resources, and the best customer service in the business.
Better Savings
The Phoenix System is a static transaction-based fee structure that is simple to understand provides access to the greatest possible benefits for brokers, agents, TPAs, organizations and patients.
More Options
Phoenix PBM clients have the prescription benefits they need at the fairest price. We review financial, plan design, eligibility, and rebate details with you to verify that you're getting the greatest value from every element in your plan.
Better Resources
Better information is at the center of better health. The Phoenix dashboard puts your accounts, options, and statistics like user demographics, claims reports, and brand name and generic use reports at your fingertips.
Peerless Customer Service
Customer service excellence lives at our core. When you call, we answer. When you have a question, we have a thoughtful answer. Our team is pharmacy trained, bilingual, and committed to meeting your specific prescription benefit needs.
Medicare Part D
Phoenix is a source of quality, individual Medicare Part D prescription drug plans that address the need for affordable out-of-pocket coverage for individuals receiving Medicare Part A or Part B benefits.
Drug Benefit Capitation
Allocate a fixed amount of money to deliver drug benefits and secure access to high-quality health benefits for each patient. Simplify complex agreements and requirements to realize sustainable cost efficiencies in the process.
Prescription Savings Card
The free Phoenix RXAdvantage card is recognized by pharmacies across the U.S. If your deductible is not met by a prescription, the card will give you access to exclusive discounts.
Why Phoenix
With Phoenix, brokers, TPAs, labor unions, and consumers benefit from scalable, low-cost individualized prescription benefit plans and the very best customer responsiveness and care.
Corporate Overview
Learn how Phoenix is simplifying complex healthcare solutions and creating successful, affordable prescription benefits programs for our clients and their customers.